Starring

Corey Hawkins, Aisling Franciosi, Liam Cunningham

Director

André Øvredal

Rating

R

Genre

Horror

Release date

August 11, 2023
Dracula was first published in May 1897. Since then, Bram Stoker's macabre magnum opus has been spun off into more than 200 films and dozens of parodies and inspired an entire horror fiction subgenre spanning thousands of books, movies, video games, and even tabletop RPGs.
The Last Voyage of the Demeter

In the original novel, the cargo ship Demeter is found empty and adrift in Whitby Harbor, with only the captain's log to give any clue as to the fate of its crew. Taking place almost exclusively onboard during Dracula's infamous journey from Wallachian to England, we get to see the details of that fateful and bloody cruise in The Last Voyage of the Demeter.
Demeter has several things going for it. The actors are all solid, and the aesthetic is excellent, with a ship set that feels wholly authentic and an almost vignette visual style that borrows heavily from silent films such as Nosferatu, giving the movie a sense of age and perpetual darkness without sacrificing fidelity. This is easily its greatest strength. However, beyond serviceable dialogue delivered by actors who are better than the material, there aren't many more accolades to be showered upon this film.
The Last Voyage of the Demeter isn't a terrible movie. However, its greatest weakness is also its plot hook. Even if you are unfamiliar with the original Dracula, this film goes out of its way to make certain the audience knows that all hands are lost by the story's end. The challenge this creates in generating an emotional investment in any of the characters or their well-being from the audience cannot be overstated.
The characters aboard the ship do little to aid in engendering empathy. With one exception (see the Woke Elements), not a single one of the crew stands out as particularly likable or worthy of loathing, overly interesting, or even noticeably distinguishable from one another. So, their deaths at the hands of Dracula end up being more like plowing into a group of nameless and faceless NPCs in a Grand Theft Auto game, just a thing that everyone expected to happen.
Were the deaths particularly gory or creative (let alone unexpected), or the camera work and music marginally interesting, perhaps the film would be more able to evoke some emotional connection. Unfortunately, The Last Voyage of the Demeter spends its nearly two-hour runtime persistently under the misconception that it's a horror-thriller when, in fact, knowing that everyone is going to die lends itself much more naturally to a hack-and-slash gore-fest. The results are telegraphed and unremarkable jumpscares and the most modest gore seen in a Dracula film since Hotel Transylvania. Truly, this film nearly could have been rated PG-13.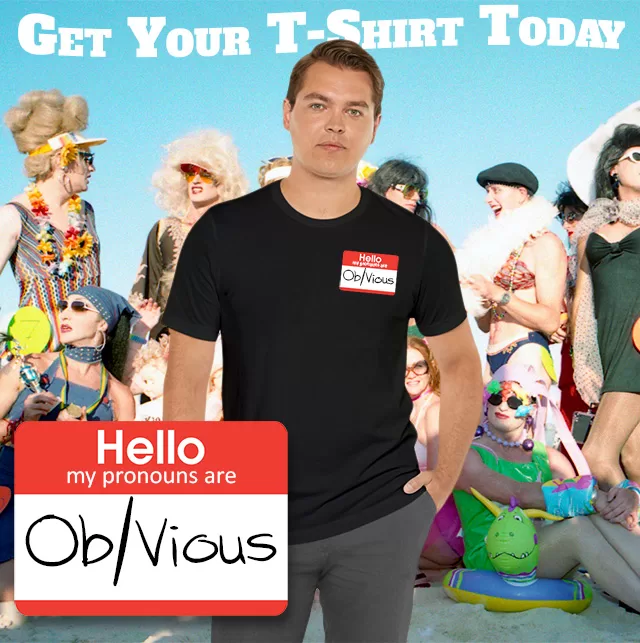 Additionally, the film's pacing is a bit of a mess. At 1h and 58m, The Last Voyage of the Demeter is nearly 40 minutes too long. Nearly everything that is needed to be known to set the stage is handled in the opening text overlay and a brief prologue. However, the film continues with redundant, unnatural, and overlong character intros as well as completely superfluous world-building efforts (as though everyone in the real world isn't at least passingly familiar with Dracula). Moreover, the amount of needed information conveyed could (and did) fit within its five-minute third retelling that took place after all of the main characters were aboard the ship.
On top of that, between horrors when day breaks, everything comes to a screeching halt with scenes brimming with bloated exposition. Yet, the filmmakers felt that it was a good idea to ham-fist in an additional character at the midway point in an effort to fill up more runtime instead of admitting to themselves that their plot is thinner than a Hunter Biden excuse, and just opening up the jugular and pouring out another gallon of corn syrup and red food coloring.
Furthermore, what plot there is, relies on characters (whose intelligence seemingly runs from average to far above average) either behaving stupidly or making giant and completely unearned leaps in logic to sus out the situation, and that's when a new magic yet completely ineffectual MacGuffin isn't being introduced. These problems are only compounded by the film's resolution, which is by far one of the stupidest plans ever crafted by a group of horror movie victims. They might as well have all had sex, done drugs, and said, "we'll be right back."
Finally, with a budget of only $45 million, it can almost be forgiven that the creature design for Dracula looks like a cross between Gollum and the bat gremlin from Gremlin's 2. Almost. With a little more practical makeup, a little less digital, and a lot more creativity (think Jaws), Dracula could have been frightening. Unfortunately, despite the filmmakers' best efforts to hide the cheap plastic-looking computer-generated gargoyle they created behind copious amounts of rain and darkness, the creature never appeared real for a moment.
When the sun comes out and the neck wounds scab over, The Last Voyage of the Demeter is a small story best viewed on a small screen, streaming it at home rather than spending $20 per ticket at the theater.
WOKE ELEMENTS
By his own admission, Corey Hawkin's Clemens was in the movie because it's "important especially in the horror genre because we're not always centered in that way."

Hawkins, who is best known for his work on the hit horror TV show, The Walking Dead, must never have heard of:

Get Out
Candyman
I Still Know What You Did Last Summer
Blade
Gothika
The Shining
Deep Blue Sea
Jaws 3

The motivation for his casting notwithstanding, the filmmakers make certain to let us know that the reason that his character is on the ship in the first place is thanks to rrrrrrracism. It's one moment and it's completely irrelevant, but it's there.

The Demeter is a Russian ship that hauls cargo through the Mediterranean Sea, yet its cook is a Phillapino who happens to be a devout Christian. It smacks of DEI casting.
The only devout or even openly Christian character, the cook, is also a judgmental and unyielding cowardly bigot who tries to force his beliefs on others.
Unlike the source material, the crucifix is completely and inexplicably ineffective against Dracula.
The protagonist is a "man of science" and, therefore, an atheist.
The character of Anna is so unnecessary and forced that you can practically hear some blue-haired lesbian writer screeching her complaint that the screenplay had no women in it. However, at least Anna is relatively pleasant and kind and never tries to take over.

While the main character has "never liked guns," Anna is Rambo.
She is always right and reasonable.
Even though she's not much more than a peasant milkmaid who was raised to fear Dracula from the moment that she could walk, she's almost always cool and collected and able to rationalize a situation, coming up with an appropriate response or course of action.
She often and unnaturally interjects herself in the middle of conversations in a way that no uneducated 19th-century backwoods country girl would do.
James Carrick is a passionate film enthusiast with a degree in theater and philosophy. James approaches dramatic criticism from a philosophic foundation grounded in aesthetics and ethics, offering insight and analysis that reveals layers of cinematic narrative with a touch of irreverence and a dash of snark.