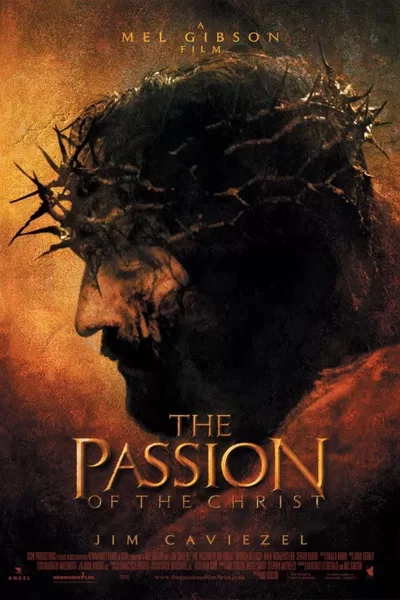 Starring

Jim Caviezel, Maia Morgenstern, Francesco De Vito

Director

Mel Gibson

Rating

R

Genre

Biography, Drama

Release date

February 25, 2004
During the filming of The Passion of the Christ, lead actor Jim Caviezel endured a series of accidents and health issues that were nothing short of remarkable. Twice during the scourging scene, he was whipped, leaving a 14-inch scar on his back. He also dislocated his shoulder during the carrying of the cross scene. Not only that but Caviezel suffered from hypothermia, pneumonia, and a lung infection due to the intense physical demands of the film's production. If that's not enough, he was struck by lightning twice during filming and, as a result, had to have open heart surgery after the movie wrapped. Despite these challenges, Caviezel persevered, delivering a powerful and moving performance that is arguably one of the greatest portrayals of Jesus Christ in film history.
The Passion of the Christ
The Passion of the Christ is a triumph of storytelling, blending raw emotions with powerful themes that will touch the hearts of its viewers. Directed by Mel Gibson, the film's stunning visuals, expert use of color and light, and beautiful score all work together to create an immersive and emotionally impactful experience.
The film's unflinching portrayal of the violence and suffering that Jesus endured is both harrowing and necessary to convey the full weight of Christ's sacrifice. It is a film that does not shy away from the difficult realities of the crucifixion, yet still manages to convey a message of hope and redemption that will resonate deeply with audiences.
However, unlike its subject, The Passion of the Christ isn't perfect. Gibson had a tendency to overuse slow motion and was somewhat heavy-handed with the character of Satan. In both cases, there were multiple times in which less would have been more. Instead, their overuse has a tendency to take the viewer out of the moment and break the spell of Jim Caviezel's outstanding performance.
At its core, The Passion of the Christ is a story about the importance of faith, sacrifice, and forgiveness. The cast, especially Jim Caviezel, is outstanding and brings an emotional depth to the film that is truly remarkable.
Overall, The Passion of the Christ is a Christian masterpiece that will stay in the hearts of its viewers long after they've turned off their TVs. It is a film that beautifully captures the immense love and sacrifice of Jesus Christ and serves as a powerful reminder of the power of redemption and faith in Him.
WOKE ELEMENTS
None.
James Carrick is a passionate film enthusiast with a degree in theater and philosophy. James approaches dramatic criticism from a philosophic foundation grounded in aesthetics and ethics, offering insight and analysis that reveals layers of cinematic narrative with a touch of irreverence and a dash of snark.